California Mini Storage
Owned and Operated by San Franciscans
How to Move In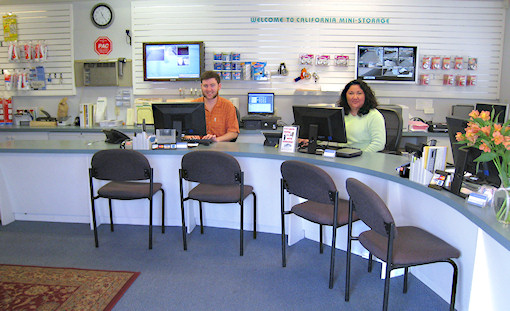 Call or come into our office to determine your size needs and availability.
Our friendly staff will assist you in filling out our rental agreement contract.
Pay all up front fees: One full month's rent, a refundable deposit (30% of one month's rent) and administration fee of $15.00. Our staff can quote total fees over the phone.
You can rent by email with your credit or debit card. Download our "Move-In Form", fill it in and e-mail it to us at calmini@calministorage.com. Before having access to your storage unit we ask that you stop by our office to complete our contract in person. At that time please bring your state ID, driver's license or passport so we can take a copy for our file.
We accept the following major credit cards: Visa, Mastercard, American Express, Discover.
You can bring your own lock, or purchase one from us.
Review our Rules and Regulations.
Receive your personal security code to let you into the yard and inspect your "sanitized unit".
Move in!